It's very simple to set up the Bullseye Store Locator Application on your Facebook Business Page.  First thing you will need is a Bullseye login to allow Bullseye 6 to work with Facebook, so if you don't already have a Bullseye account, contact Bullseye Solutions Group at 1-800-606-1415 or visit the Bullseye Website.
Once your locations are uploaded into the Bullseye Store Locator Software you are ready to add the Store Locator Application to your Facebook Page. Follow these easy instructions to start sending your Facebook leads straight to your locations.
Install the Bullseye App to Your Facebook Page
Go to https://apps.facebook.com/bullseyestorelocator/ (you will need to login to facebook if you are not automatically logged in).
Click on Add to my Page.

Choose the correct Page from the list to add the Store Locator Application to by selecting Add to Page.

Select close after the page is chosen.
Plug In the Bullseye App to Your Facebook Page
Go to Account/Manage Pages.
If you have more than one page, a list of pages will appear.   Select Go To Page for the page you added the Store Locator Application to.
Select Edit Page on the left side of your Page.
You will see the Applications section heading.  Select Go to Application beneath the listing for the Bullseye Application.

Enter the login information that was given to you by Bullseye Solutions Group.  Select the Option(s) that are applicable depending upon which countries will be searchable in your Store Locator.

Select Save when you are done. You will see a message at the top that says "Changes successfully saved!"
Configure the Search Tab and Test the Search
Click on the View Page link to view your page.  You should be able to see your page.  The Store Locator tab may not be added yet. If it's not, do the following.
Click on the plus sign next to the last tab on the right.
A list of options to add a new tab will appear.  Select the option for the Store Locator Application.

Once you select this option, the search interface will appear. Test the search by entering a zip code.

Now your Facebook visitors can search for your locations and get directions through Google Maps! Contact the Bullseye Solutions Group for information on how you can easily add this app to your Page, call 1-800-606-1415 today.
Wasn't that easy?
Related Posts
A website redesign should go further than creating a brand new, shiny look for your digital …
Updated on June 3, 2020. Originally posted on September 10, 2015. At Bullseye, we've put …
Sometimes creating a new website or even rebuilding one on a new platform can be a little …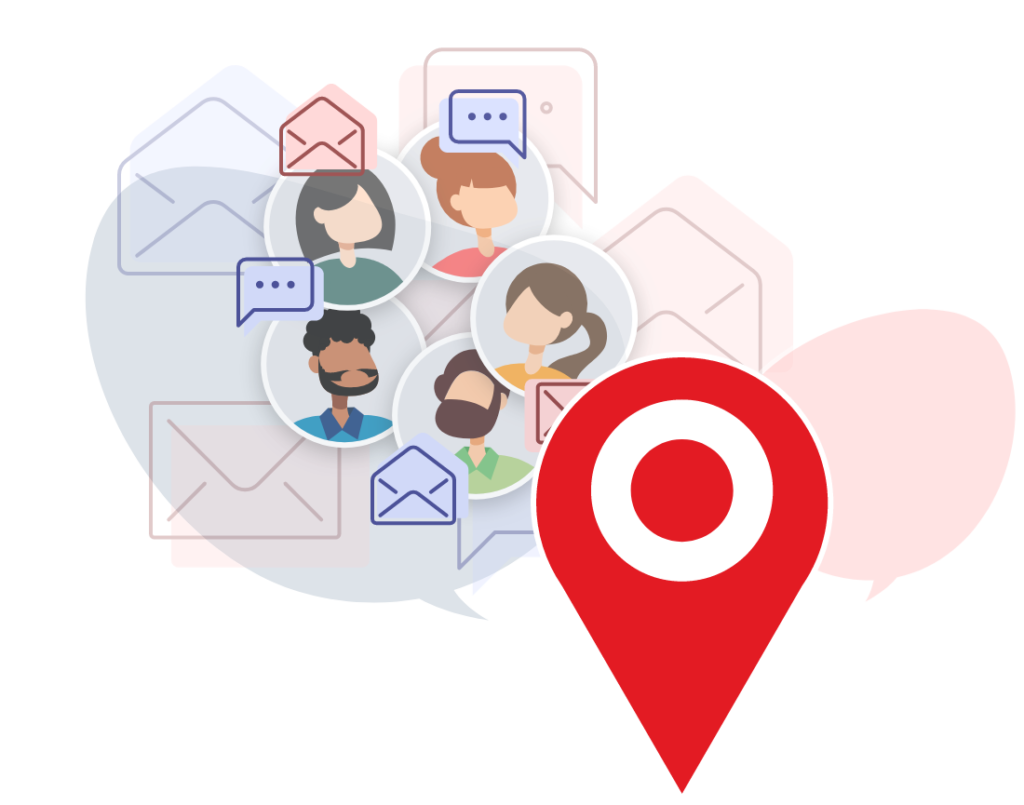 Get location marketing insights delivered straight to your inbox
"*" indicates required fields