Why use dealer locator technology?
Indirect sales high and growing
Indirect sales channels are important contributors to revenue and are increasing in importance. Presently, over 75% of world trade flows through indirect sales(World Trade Organization). 97% of B2B sales and customer service execs say indirect sales channel are central to their business(Accenture B2B Customer Experience Report, 2017).
Using indirect sales channels, growing companies can scale revenue via partners quicker and more efficiently than direct sales. They can tap into new customer bases and increase speed to market. Also, leveraging established logistics lets companies streamline operations and better focus on their business. Given these benefits, manufacturers are increasing use of third party networks.
Indirect sales potential not being realized
Dealers will support a product they can sell easily and make money on. They want to be able to get the information they need from the manufacturer quickly so they can follow up on leads and make a sale.
However, manufacturers are not meeting their needs. 71% of B2B sales and customer service executives state their dealers want faster response time and 24/7 service–but about half admit they are failing to deliver on the experiences their dealers want(Accenture B2B Customer Experience Report, 2017).
Manufacturers are also missing an opportunity to promote partners and their solutions. This weakens the relationship and results in lost sales for both the manufacturer and the dealer.
3 Ways to Use Technology to Engage Dealers with Your Dealer Locator
To help grow channel partner loyalty and engagement, many B2B companies are investing in sales enabling technologies like PRM platforms to structure communication and make it easier for partners to work together and achieve their business goals.
Here are 3 ways to improve dealer experience and engagement and sell more product:
(1) Improve marketing of your products and services by publishing partner content on your dealer locator or partner directory and showcase solutions using your products.
Potential customers who visit your dealer locator are considering your products and are ready to buy. To help drive conversion, make it easy for them to get the information they need to help select a dealer and purchase your products.
As a first step, expand the functionality of your dealer locator with links to a dealer profile page. The profile page lets the dealer showcase their skills and communicate that they can provide a solution, using your products, to a prospect's problem. It can be customized and highlight information such as the dealer's marketing message(contact information, website link, history, expertise, years in business, etc), locations serviced, and a thumbnail of several key projects.
To further demonstrate dealer expertise, include links to project pages that showcase additional details on a specific project. Include before and after photos that demonstrate how the manufacturer's products made a difference when used by the dealer to complete the project.
(2) Use an automated real time dealer locator based lead management platform to capture qualified leads and quickly deliver them to dealers for faster follow up and conversion.
Leads who visit your dealer locator are interested in your product and ready to buy. They provide a strong revenue and conversion opportunity and should be properly captured and nurtured.
On the dealer locator, encourage a prospect to complete a lead form which launches a dealer assignment. A custom email is automatically sent to the dealer, manufacturer administrator, and the prospect. There is efficient f/o and response as the dealer uses email to update the lead status and, when needed, the administrator issues an action required email to the dealer.
Leads and conversions are tracked and analyzed by source, geography, response time, etc to determine ROI and for continual improvement.
(3) Incorporate automated real time location based promotions and event announcements on your dealer locator to incent leads to follow up with dealers and help drive conversion.
Prospects who visit your dealer locator have a strong purchase interest in your product. When they complete their search, they have self identified dealer locations they want to consider visiting to learn more about, and buy your products. This presents an excellent opportunity to promote local promotions and local events on your dealer locator to drive these leads to your dealers and increase their incentive to purchase.
As these highly qualified leads are being sent to locations they would be likely to visit, the effectiveness of local promotions and events in helping generate sales for both you and your dealer is increased.
On the dealer locator, for locations appearing in search results where promotions are offered, leads can click on an offer bar to view details or print a coupon. Events can appear in search results via an upcoming event message, or via an event search tab where users can go to a landing page for more information and sign up.
Conclusion
Enhancing your content management marketing process, and then integrating it with lead capture and promotion data around location based software, are great ways to improve dealer experience, increase engagement and sell more product.
Studies have shown that incorporating/adopting sales enablement partner technology is a win for manufacturers, partners and consumers.
Partner channel technology users were found to improve overall company revenue growth at a 48% greater rate, annually, compared to non-users. (Aberdeen Group Study, 2017).
Sign up for a demo to learn more about how Bullseye can help drive dealer engagement and improve location marketing efforts.
Additional Resources
-Four Major Challenges Facing Indirect Sales Channel Management (Logic Bay, Seth Jacobsen, 6/26/16) https://www.logicbay.com/blog/four-major-challenges-facing-indirect-sales-channel-management
-Direct Sales vs Channel Sales: Pros, Cons, and Balance (Sales Hacker, Martin Kirov, 4/25/17) https://www.saleshacker.com/channel-sales-direct-sales-strategy/
-Stop Treating Distribution Channels Like they Don't Matter (Hubspot, Matt Suggs 2018) https://blog.hubspot.com/sales/why-you-shouldnt-manage-your-direct-and-channel-sales-teams-the-same-way
-Accenture B2B Customer Experience Report 2017,  surveyed 1,350 sales and customer service B2B execs worldwide 'B2B Customer Experience 2017,' 
–Partner/Channel Efforts: No Longer Outcasts of Marketing and Sales, Aberdeen Group Study, 2017. https://www.allbound.com/resource-center/aberdeen-study-partner-channel-sales-study-2017/
-Its Time to Enable Your Channel Partners for Evolved Selling, 2018 Mediafly/Forrester Consulting Study,  surveyed 227 B2B sales and marketing leaders responsible for partner enablement https://www.mediafly.com/resources/#white_paper
–Expert Tips for Determining Your indirect Sales Channel Strategy
(Marketsource, Feb 2019) https://www.marketsource.com/videos/expert-tips-indirect-sales-channel-strategy/
-Leverage Your Channel Sales Partners to Grow Revenue with Jay McBain (Vengreso.com/podcast, episode #115, May 2019) https://vengreso.com/blog/leverage-your-channel-sales-partners-to-grow-revenue-with-jay-mcbain
Related Posts
As a manufacturer, it makes sense to develop great relationships with local contractors. It's …
Multi location marketing can be a tricky balancing act. For one, you need to implement a …
Large, multi-location brands are always trusting web development and design agencies with their …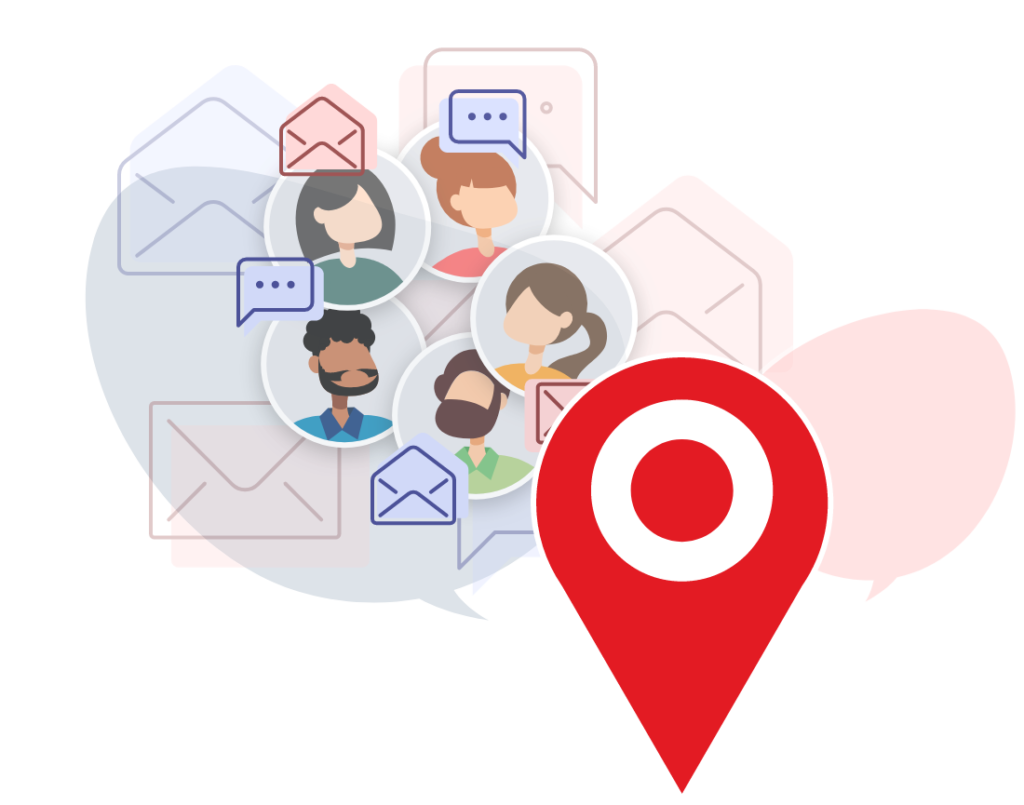 Get location marketing insights delivered straight to your inbox